Feline Good Social Club
WHAT is a Cat Lounge?
Our lounge is a place where people can relax and cuddle with 25+ adoptable cats! Whether you can't have your own pet, you're an animal lover, you've never been around cats, or you just want to try something new, this is for you! People can play and have fun with kitties...we refer to it as Getting Giddy With A Kitty! 
All of our friendly and healthy cats live here and come from our rescue partner, Long Beach Felines.
We are NOT a boarding facility or a play place for personal pets so please do not BYOC - Bring Your Own Cat!
Hours:
Monday: 11am - 6pm
Tuesday & Wednesday: CLOSED
Thursday - Sunday: 11am - 6pm
Reservations end 1 hour prior to closing.
You can cancel or reschedule your session up to 24 hours in advance. Check out our full refund policy here.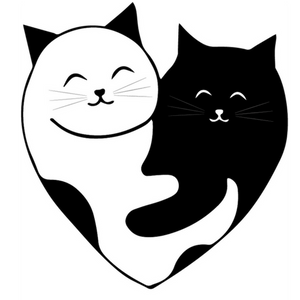 Feline Good Social Club is facilitating rescue cat adoptions in Downtown Long Beach from Long Beach Felines a 501(c)(3) nonprofit - Federal ID: 26-2890804
(562) 900-6127
301 Atlantic Ave, Long Beach, CA 90802